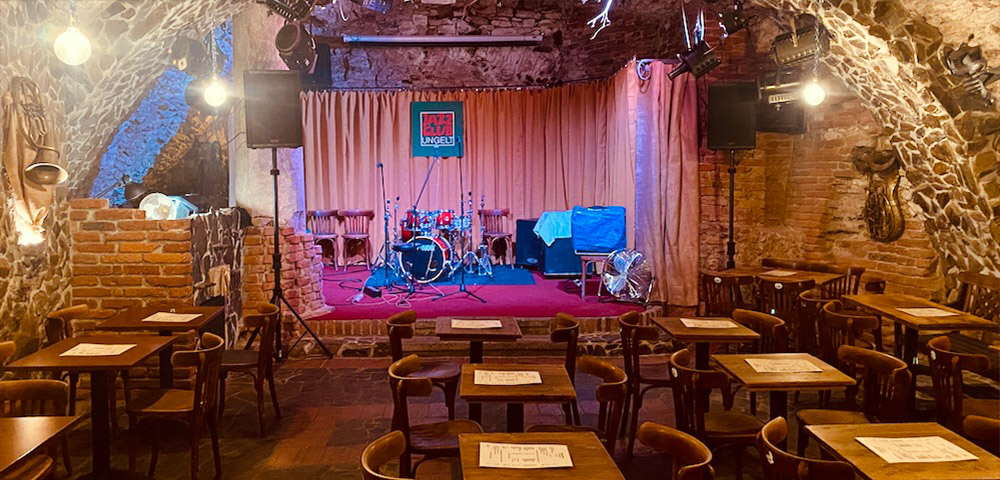 Club events
Concerts from 8.30pm - 11.30pm (club open from 7.30pm)

RESERVATIONS ARE VALID UNTIL 8.30pm ONLY.
CHANGE OF PROGRAM SUBJECT WITHOUT NOTICE.
Private event
Tomorrow
Ivan Vrána & Mr. Crow Blues Band (blues)
26. 5.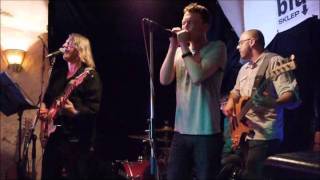 The repertoire consists of an old American songs of 20. to 50. the last century, to contemporary blues.
Ivan Vrána: vocal, quitar, harmonica
Honza Pils: Base
Dušan Moravec / Honza Podzimek: Drums

Los Quemados (jazz,funk,latino)
27. 5.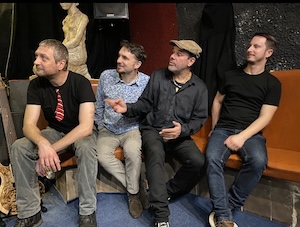 This band plays in a fusion style, i.e. a sharp mixture of jazz with the funk, latino, afro, and bop elements.
Quartet - tenor sax, keyboard, bassguitar, drums.
Eric Stanglin and The Juke Joint Heroes (blues)
28. 5.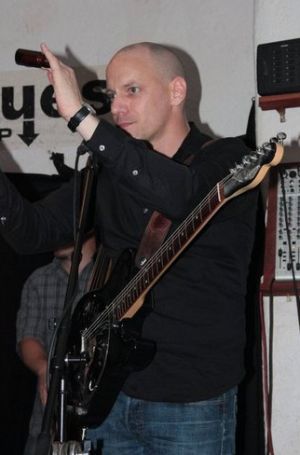 Eric Stanglin is a blues guitarist and vocalist from Oklahoma. Heavily influenced by classic blues artists such as Muddy Waters, Elmore James and Hound Dog Taylor, as well as classic blues-based rock, Eric's current band, The Juke Joint Heroes, takes a "keep it simple" approach to their music. With a deep connection to roots music garnered through many years with the blues, Eric Stanglin and The Juke Joint Heroes play what can only be called the real stuff.
voc. gt. b. d.
Jiri Marsicek & Gerald Clark (RSA)
2. 6.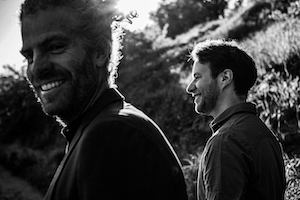 Jiří Maršíček has fascinated audiences around the world with his incredible guitar and vocal skills since 2010.Initially immersed only in the blues, Jiří created a style and sound during his musical journey, which also draws from the roots of soul and funk.His live performances are accompanied by electrifying energies and a pure mental experience that is hard to forget.

Gerald Clark is one of South Africa's most acclaimed musicians, famous for combining his own songs with telling humorous stories about their origins. He is one of the top South African musicians - a singer and composer, in whose blues voice and lyrics you will find the truth. He's not just one of the other singers / songwriters or blues musicians; their original expression, unreal passion for music and sense of humor will never disappoint.
Císař Band (jazz,blues)
24. 6.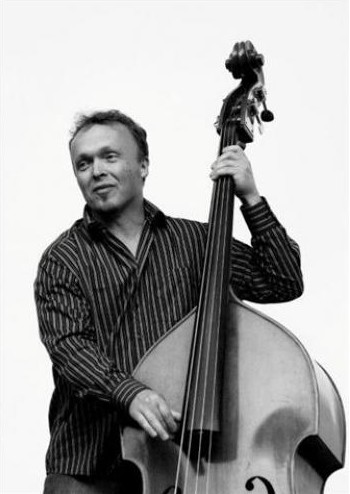 Císař Band is a jazz-blues quartet of outstanding musicians led by charismatic singer and double-bassist Jan Císař. With roots in the blues and an affinity for jazz, the band plays a repertoire of classics (Ray Charles, Willie Dixon, Charles Brown,...) and original songs. The band's unique sound is built on the Fender Rhodes piano of Jan Aschenbrenner together with Karel Bečvář on saxophones and excellent drummer Jan Prchal.
Daniel Bulatkin NL-Quartet
26. 8.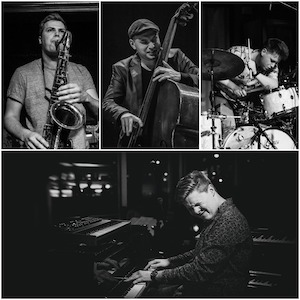 Pianist, organist and composer Daniel Bulatkin, currently residing in the Netherlands, is one of the leading voices of young Czech jazz. Born in 1999, Daniel has been blessed to work since the start with his local role models, as well as tour regularly with foreign names on prestigious stages all over Europe. This has soon culminated in collaborations with jazz & fusion superstars such as Ulf Wakenius, Justin Faulkner, Tineke Postma, Gergo Borlai, Gary Husband and others. Nowadays, you can hear him play everything from straight-ahead and contemporary jazz, all the way to prog-rock, neo-soul and world music, all the while never losing his signature sound and taste. Dubbed a "rising star" and "extreme talent" by his contemporaries as well as critics, Daniel has two albums (Drifter Days and The New Beginning) out under his name, both featured on the Czech radio's critics polls as some of the best in their respective years. For the first time Daniel brings two of his new colleagues and very in-demand players of the Dutch jazz scene – saxophonist Jesse Schilderink and drummer Jens Meijer – to his home turf. In combination with top Czech bassist Tomas Baros, the group promises an evening full of explosive energy, as well as organic interplay and story-telling improvisation.